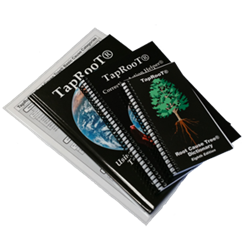 Let's not get ahead of ourselves. Before you understand 'root cause analysis,' you must understand 'root cause.' - Mark Paradies
KNOXVILLE, Tenn. (PRWEB) November 29, 2019
System Improvements, Inc. is pleased to open registration for the "Improving Investigations Track" at the 2020 Global TapRooT® Summit. Celebrating 32 years of the Summit, System Improvements' week-long conference and its courses will be at Horseshoe Bay Resort, near Austin, Texas, March 9-13, 2020.
An essential tenet in TapRooT® root cause analysis and incident investigation is going "back to the basics," or getting the fundamentals right. In an incident investigation, if the fundamentals are not accurate and true to what actually happened, the next steps are inconsequentially moot. The investigator must fulfill the prerequisite of fully discovering and documenting what happened. Until what happened is nailed down, the investigation cannot move to why the incident happened.
An experienced veteran of 30 years in root cause analysis research, development, and continuous improvement, TapRooT® co-creator Mark Paradies cautions, "But, let's not get ahead of ourselves. Before you understand 'root cause analysis,' you must understand 'root cause.'"
Listen to the discussion between Benna Hughes and Mark Paradies in the short video below to gain a thorough understanding of "root cause analysis" and "incident investigation." Fully understanding these terms is the first step to being prepared to investigate and mitigate organizational incidents that repeat.
To build on the knowledge from the first video, watch this brief second video. After the videos, read about incident investigation and root cause analysis as a systematic process to glean important insights.
The "Improving Investigations" track at the Summit will include these sessions:
How to Improve Your Investigations
Using Causal Factors Worksheets
Leveraging the TapRooT® Software & App for Investigations
TapRooT® Users Share Success Stories
CHAP Workshop
Becoming A Better Investigator
Where Does Discipline Fit In?
The Summit is the best setting to learn how to implement the fundamentals and develop one's roadmap to success—as well as meeting industry leaders and networking with professionals.
Browse the 2020 Global TapRooT® Summit schedule to view all tracks. We invite you to learn more about the Summit below:
About System Improvements Inc. – TapRooT®
Founded in 1988, TapRooT® solves hurdles every investigator faces. TapRooT® root cause analysis takes an investigator beyond his or her knowledge to think outside the box. Backed with extensive research in human performance, incident investigation, and root cause analysis, TapRooT® is a global leader in improved investigation effectiveness and productivity, stopping finger-pointing and blame, improving equipment reliability, and fixing operating problems.
Share article on social media or email: